THE FAMILY PAPERS
History is tricky.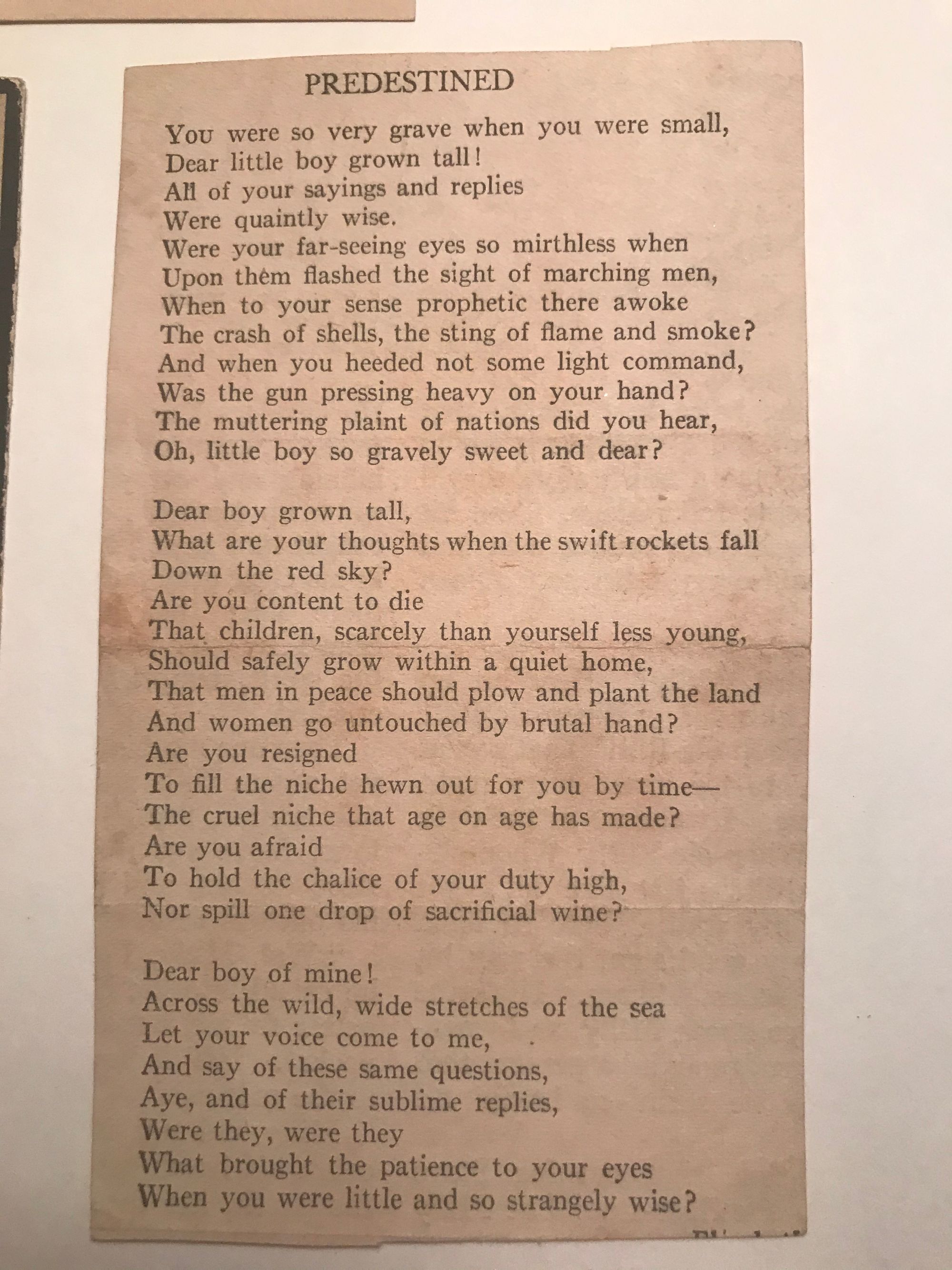 ---
We have only the records of the past to construct our knowledge of what happened before our immediate witness. Even when the history explored is our very own – experienced and remembered – the truth is slippery.
I've only recently begun to review, catalog, and transcribe the 'papers' stored at my parents' house, which detail through saved letters and documents – a receipt for a train ticket, a certificate given for having died in the war – my great-great uncle's running away from home at age 16 in 1917 and his subsequent experiences in the Marine Corps training prior to being deployed to fight in WW1. He died in mid-1918, just 18 months after he had written home from his run-away to Florida that he wanted to be an architect.
His father – my great-great grandfather was a presiding Georgia State Supreme Court judge during the same era that gave rise the 1906 race riots in Atlanta and the resurgence of the Ku Klux Klan.
Marcus W. Beck, Jr. – son of the judge and my favorite dead uncle – was an artist and, as his pen+ink drawings make clear, a staunch opponent to prejudice and lynchings.
Ten years after his son died at the Battle of Belleau Wood in France, Judge Beck accepted the carving of Robert E. Lee at Stone Mountain, Georgia on behalf of the South.
As I consider this cache of family history from my father's bloodline, I am reflecting on my experience of learning about this particular branch of my ancestry – my thoughts and feelings about this history I am discovering, my judgments and laments.
I am deeply considering why I may feel so conflicted, sick, and sad to think about the story of my great-great uncle Marcus who was an artist that wanted to be an architect and his father the Judge-with-a-dead-son going on and on in his long-winded and strange acceptance of the 1/2 finished Robert E. Lee monument while the crowd stood in an uncharacteristically cold April rain waiting for him to finish his speech.
Nobody clapped.
Applause is noted elsewhere - following introductions, upon conclusions, etc. - in the booklet that was printed to commemorate the day's ceremony. There is no applause noted to mark the ending of the Judge's address.
It was, I feel, a very sad day in many ways.
I am sorry that it happened, that such a dreadful monument to a Lost Cause was cut into the face of that stone to begin with, and that such an action was believed to warrant celebration as the sky breathed its cold damp laments down onto the Spring-day audience, who had hoped for a party. A big to-do. Was he seized, I wonder, by some delirium as he spoke, weaving through clumsy embellished accolades and obscure references to uncited works of a slightly ominous and mythic nature? Did the ghosts of the grounds themselves rise snaking up through the low-lay fog that huddled around the resurrection ferns at the edge of the forested side of the park, gathering on the paths away from the mountain, seize the man's spirit and garble his tongue, his mind as he spoke, damning the monument as even the Judge, knowing what he knew, believed it ought to be.
When a man tries to do that which he deeply knows is not the correct thing for him to do, often the effort will be ruined, and the action will fail, quickly or slowly, humiliating the stubborn actor, if not worse.
---