AUTOMATIC DRAW
Hold the line; push the blur 'til the form is found.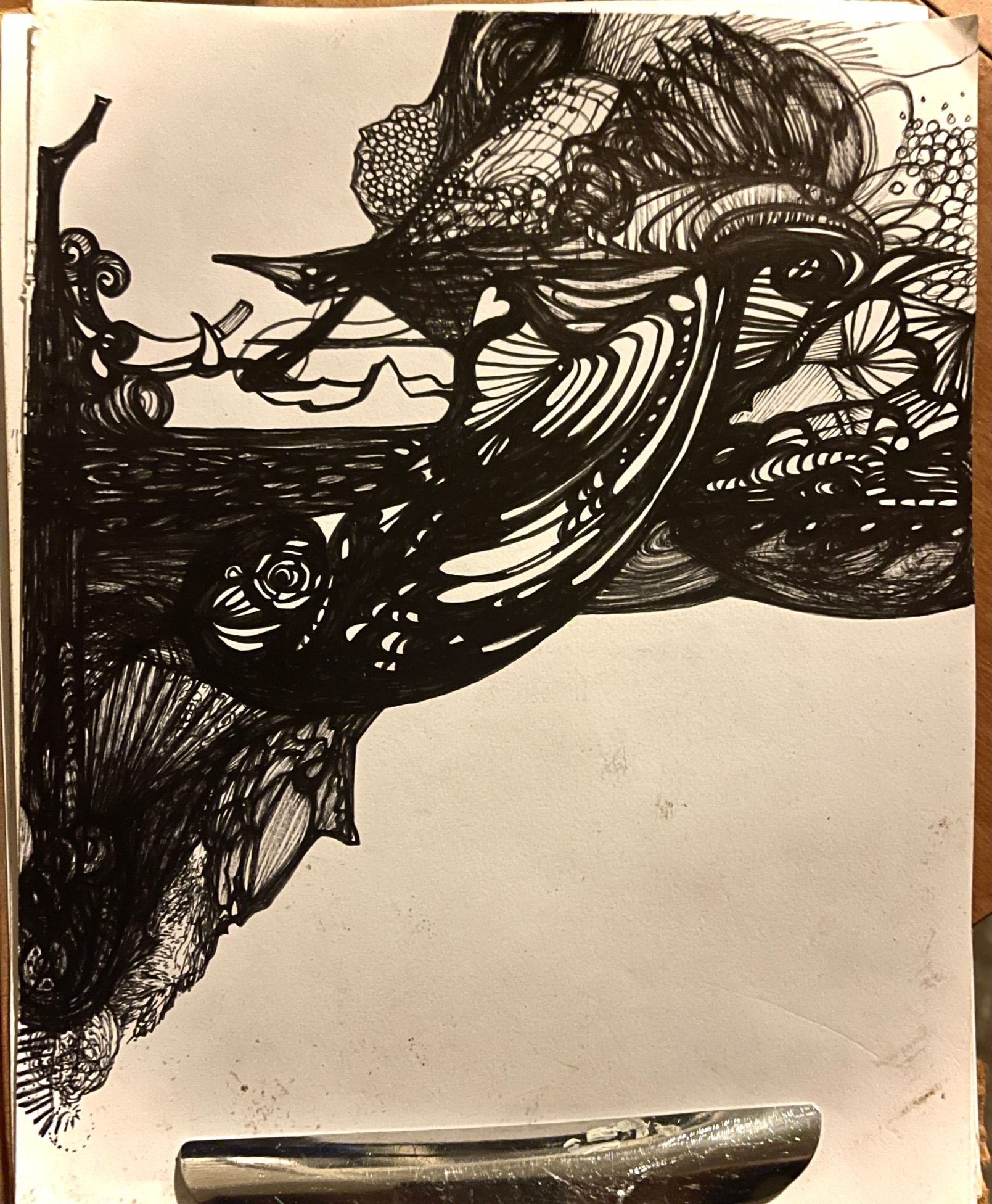 It makes sense, in the inventory of knowledge and ideas, to start with what I know.
I usually begin at the point marked  NOTHING - a blank page space - which is quite SOMETHING, as it is...a place where what is known and/or unknown might find its way to the paper either intentionally or through a shift in the operative and attentive consciousness - a slip from the goal of an image in mind toward the sweetness of unwitting ease in line formation and merging, an instinct in relation to the most minute tilts of equilibrium and smudged errors in shading.
It's hard to see where one might go when trying to get somewhere.
I enjoy finding forms as they emerge on the page in concert with a thread of high-fidelity attention, my hand moving without mind, feeling out what the line wants to be, gently gently. The stillness in the scrim of barely shaded space that both separates and joins more definite structures is always a worthwhile discovery only found by stumbling into the grace of not trying too hard to find anything.
Maybe one day, I'll post a few links to articles  or essays on automatic drawing - various angles from which one might approach the definition, methods, and theories of significance regarding creative renderings that emerge in the absence of the artist's intervening judgement, will, or intent in determining the outcome of the artist's moving hand as an expressive tool for the worlds in shadows just outside what might be preferred, hoped for, or tolerable to see happen in a line, on a page.
Rather than research definitions and declarations on the topic of automatic drawing, I'd rather go play in the lines that might be made in what seems to be blank space, see what the blur turns out to be.
Here are just a few of the ways that automatic drawing has shown up in my development as a self-taught and always-learning artist, 2009-2022.